3D Visualization
3D projects such as retail, interior design and architectural visualization are the focus. For interior design the emphasis tends to form, colour, lighting and other artistic preference. Real-time 3D lighting considerations are accommodated within CAD software such as Vectorwoks, allowing CAD plans to be fleshed-out into representative 3D models and images relevant to your geographic location, month & time of day.
We can refer to libraries of textures, supplied to accompany and match manufacturers specs. Photo realistic imagery can be rendered discretely within our CAD software. For example, in addition to basic lighting, floors & shadowing - solid modeling offers fairly complex features such as solar, ambient and multiple point lights, required resolution texturing and camera settings to yield life-like scenes.
For bespoke 3D renders or composite images of your scene, we can export directly to non-CAD 3D software for customization and enhanced 3D lighting options, including multiple 3D spot lights, solar & global effects, blooms, ambient occlusion & depth of field.
Renders are provided in industry standard digital formats, compliant with photo-editing packages such as Photoshop. Further enhancement of 2D output via the usual compliment of photo-editing tools is available upon request to add the final details to your images.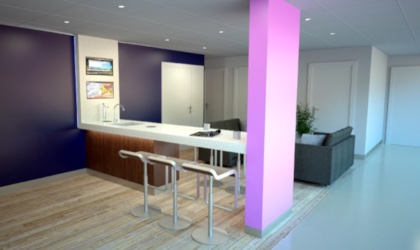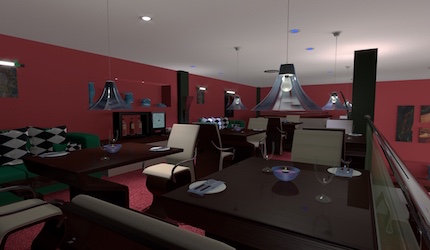 " ...CADVis has helped us on numerous residential & commercial projects involving floor planning & 3D internal visualizations. Their assistance has proved invaluable, delivery of drawings & images has been on time & has proved very cost effective. "
Gayle Brooke, Churchills Storage & Refurbishemnt Ltd