CAD Detailing
We will quickly and cost effectively convert design sketches and old pdfs into coherent CAD drawings to suit your project requirements. CAD details can be scaled and styled as required, borders designed, keys and annotations applied to your bespoke CAD specification - quickly and at a competitive cost.
We will happily incorporate pre-existing project drawing methodology and CAD symbology, including CAD level nomenclature, line styles & line weights and CAD cell libraries.
Where required we will design and setup custom libraries, as required. Drawings can included filled, patterned and heavily annotated CAD sections suitable, for example, for building system integration, design review or construction CAD detailing.
We have extensive expertise, particularly in the area of external wall insulation systems and building façades, so can quickly establish CAD best practice - to present your wall system information for communication with customers, third-party suppliers, architects and suitable, for example, as comprehensive installation drawing sets.
CAD designs can be outputted to industry standard electronic document formats, including pdf, tiff, jpeg, bitmap, dwf, or converted into various CAD formats, for example dgn, dwg and dxf.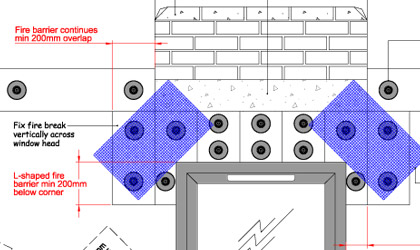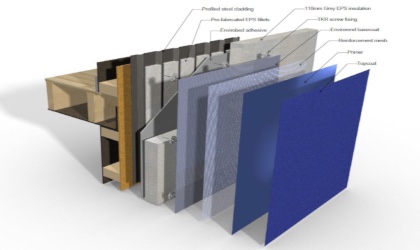 " We have used CADVis for a number of years for customised CAD detailing due to the reliable service and high quality output. Drawings are turned around in a timely manner and the high degree of accuracy is second to none. Highly recommended. "
Andrew Tichy, Regional Director | SPSEnvirowall Ltd