Technical Drawings
Orthographic drawings or 2D projections, blueprints or three-views can output within parametric 3D CAD software. These technical drawings capture geometric design, annotation and dimensional information, traditionally producd on technical drawing boards.
Orthographic drawings consist of 2D views - side view, elevation & plan, accompanied by an isometric view. Historically, an advantage of using 2D CAD, over dedicated surface modeling or solid modeling software for technical drawings, was flexibility of presentation afforded from hatching, patterns, colour fills, fonts and multiple drawing sheets referencing bespoke borders templates.
However, 2D CAD tools, such as hatches, patterns and fills are now incumbent within 3D CAD software are fast catching up in affording post-hoc manipulation of the drawings. Another advantage - a technical drawing derived of a solid model (as examples shown here) can be set up and dimensioned to 'drive' changes to the 3D model itself, and conversely will update when the 3D model or assembly is modified, for example as in a late stage design revision.
3D CAD software affords greater efficiency and significant savings in both lead times and drawing cost, also allowing 3D images and 3D CAD files to be outputted post hoc at a much reduced cost.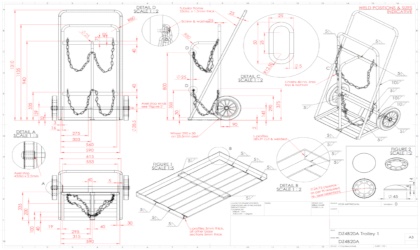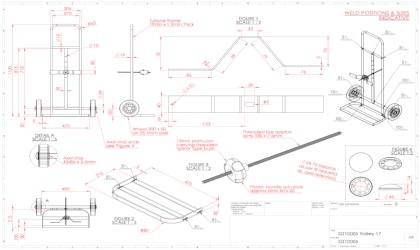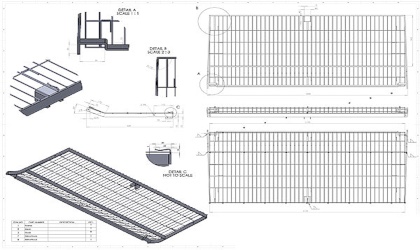 Get a quote for your project
" We have employed CADVis to assist with CAD drawing on numerous retail projects. They have provided accurate & timely turnaround for retail planning requirements, shop front 3D visualization & design drawings. Would not hesitate to recommend. "
David A Smith, Managing Director | Kad-uk