Plans & Elevations
Residential &amp commercial CAD drawing services include precision draughting of survey notes &amp design sketches, PDF conversion, assimilation and revision of legacy drawings &amp CAD cells - for residential, space &amp retail planning.
Planning Application Drawings
- full measured survey &amp CAD drafting service. We can accommodate all your planning drawing requirements, delivered to meet planning application standards. Loft &amp garage conversions, extensions &amp new builds, we can help.
Paper &amp PDF to CAD Conversion Service
- paper to CAD conversions and PDF reproduction, raster documents and low resolution photography. Reproduction of electronic documents will be 'correction scaled' to a high degree of accuracy from structural grid, site dimensions and other documented information.
Building Facades &amp Elevations
- elevations derived from survey data, building elevation & building facade photography can be annotated &amp detailed to your project requirements. Residential & commercial provisions include: drawings for advertising mockups and submissions for local authority consent.
Retail, Office & Factory Layouts
- retail, office, factory & storage layouts. 2D CAD information such as retail floor plans can easily be exported for the production of 3D and digital imagery and delivered in all major CAD & electronic document formats.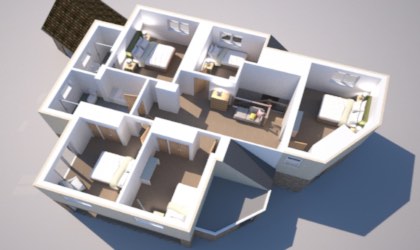 " We have been working closely with CADVis for a number of years now on various architectural projects within the retail and leisure sectors. The drawings are always returned to a very high standard and their attention to detail is exemplary. "
Chris Smith | CSPlanning