Plans & Elevations
Our CAD drawing services include precise draughting of survey notes &amp design sketches, PDF conversion, assimilation and revision of legacy drawings &amp CAD cells - for residential, space &amp retail planning. For government led compliance in public sector projects, we can output in BIM software for IFC - interoperable data format.
Planning Application Drawings
We provide a full measured survey and CAD drafting service at a competitive price. We can accommodate all your planning drawing requirements, delivered to meet planning application standards. From loft &amp garage conversions, extensions to new builds, we can help.
Paper &amp PDF to CAD Conversion Service
We have accumulated vast experience in paper to CAD conversions and PDF reproduction, raster documents and low resolution photography. Reproduction of electronic documents will be 'correction scaled' to a high degree of accuracy, from contained structural grid, site dimensions and other documented information.
Building Facades &amp Elevations
Elevations derived from survey data, building elevation & building facade photography can be annotated &amp detailed to your project requirements. Residential & commercial provisions include: drawings for advertising mockups and submissions for local authority consent.
Retail, Office & Factory Layouts
We have undertaken numerous retail, office, factory & storage layouts, some exceeding tens of thousands of square feet. 2D CAD information such as retail floor plans can easily be exported for the production of 3D and digital imagery and delivered in all major CAD & electronic document formats.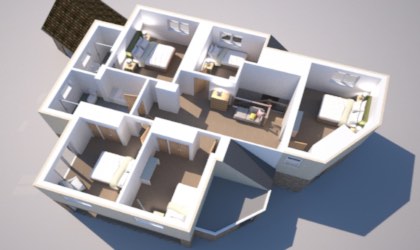 " We have been working closely with CADVis for a number of years now on various architectural projects within the retail and leisure sectors. The drawings are always returned to a very high standard and their attention to detail is exemplary. "
Chris Smith | CSPlanning
" You have a collective ability to respond quickly and accurately, often with limited information, to produce detailed layout plans, elevations and sections to satisfy both Planning Authorities and Building Control. "
Timothy Mullany, Planner & Designer